I haven't had much iPhone experience in the past 4 or so years, since I mainly use Android devices now. I know there have been some good topo map apps for iPhone like the previously mentioned Gaia, topo-maps and mudmaps though. The issue is going to be available map sources - I find it better if the apps can display custom scanned maps as well as using vector maps.
For Android, I have been using Oruxmaps since 2015
viewtopic.php?f=21&t=22380
, and it's been great for my uses. Oruxmaps is Free (the free version is only available from
http://www.oruxmaps.com
) as Google Play removed it as it asked for donations through the app rather than a fixed price. I have paid for the "Donate" version through Google Play as the developer has been great in adding features over the years, but the free version and the "Donate" version are exactly the same.
I have used various other free and paid Android apps, like Locus maps, OSMAnd+, Avenza PDF, Terrago Edge, etc, but for me, I chose Oruxmaps initially as it could view my Garmin img formatted maps, and I could view the same maps on my Garmin handheld GPS units as well as the Android devices. What I would do was use the tablet to plan routes, and then transfer the created GPX file to my handheld Garmin GPS units.
Maps
For the maps, I have made my own as well - scanned printed maps (called raster maps), georeferenced and used them on the Garmin and tablets. But having been spoiled by a plethora of quality maps online from various sources like this one
viewtopic.php?f=21&t=27634
or
viewtopic.php?f=21&t=26065
, I admit I have not made many custom maps in the past 3 years or so. Vector maps like OSM tend to be smaller and quicker to load vs raster maps.
It is true that OSM does not usually include details like cliffs, but if the data has been added, it can actually display this. As mentioned by ribuck in this post here
viewtopic.php?f=63&t=22557&p=293380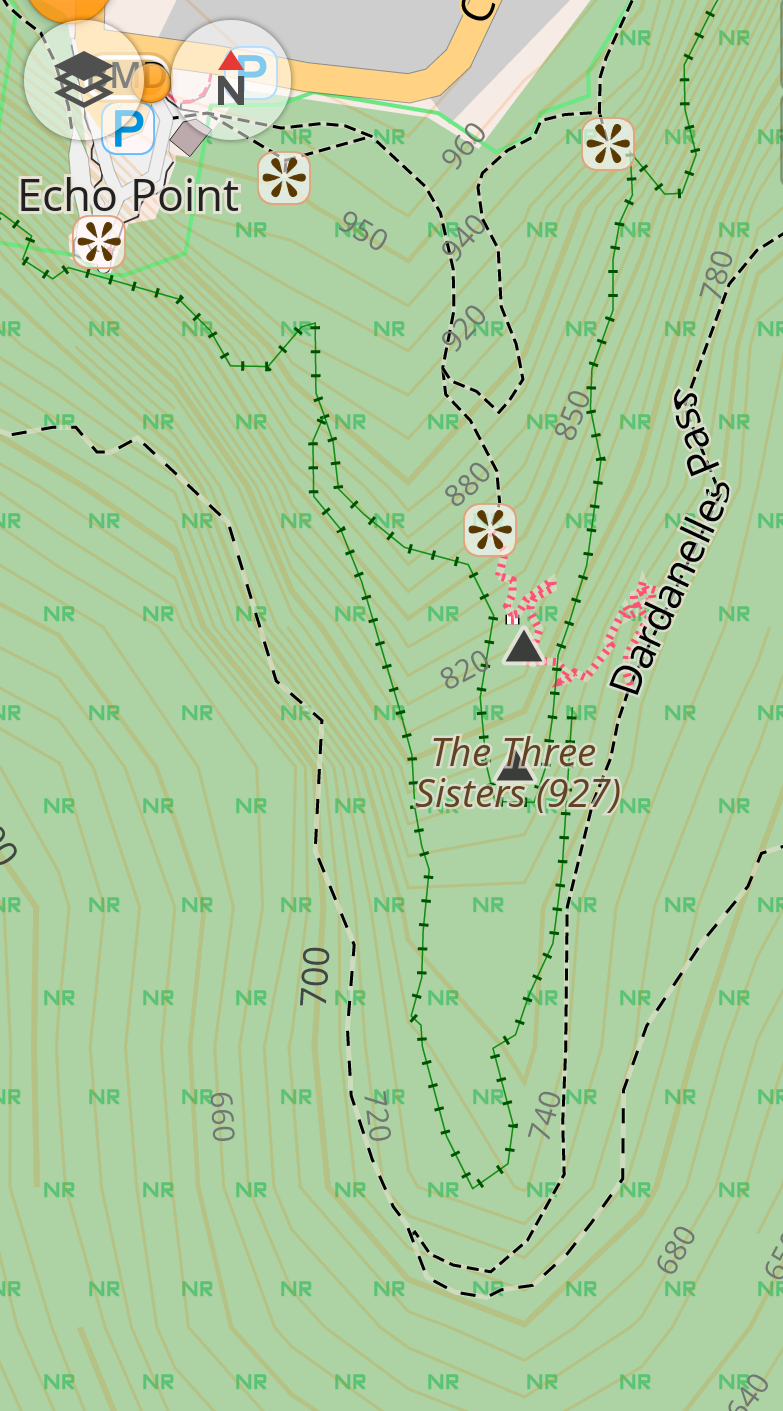 I have been using andrew's compilation of OSM maps with contours for VIC/Tas
viewtopic.php?f=21&t=14234&p=313210#p313210
for a while now, and they've been great. I also use online maps from various state land authorities.
Size/Readability issues
For overviewing maps, I've found that the bigger screens on phones and tablets these days to be better than paper maps for me. My eyes aren't as good as they used to be, and I like being able to zoom in rather than carrying a magnifying glass or fresnel lens to see details. I have no problem screen navigating large areas, as long as I have a wide view index map also loaded (like a 1:1mil or 1:500k).
Tablet/phone/GPS screens used to be poor in direct sunlight, but things have improved with newer devices.
And for me with multiday walks where I might be carrying multiple printed maps, I find it nicer to have all maps on one device that I can seamlessly navigate/zoom in & out. I usually still carry printed A4/A3 maps as well, but I notice I haven't referred to these as much of late.
Here are some pics to better illustrate:
Screensize comparison with my tablet/phone/Garmin GPS units
Tablet screen comparison with printed maps
Below are some screenshots from my tablet which illustrates the detail that can be found on digital maps - this is the wonderful NZ Topo (a raster version) mbt format on Oruxmaps on my tablet. The NZ topo source is from LINZ (the NZ land authority) so are exactly as the printed maps, and includes 1:1 million, 1:250k, and 1:50k all seamlessly viewable in one offline file. As you zoom in on the map screen it seamlessly switches to the more detailed maps.
This is the 1:1m scale.
At this scale it is just an overview so it is easier to navigate the screen to the location you are interested in.
This is the 1:250k scale & zoomed in for detail
This is the 1:50k scale
- you can see cliff markings for example are on this map
On top of that, Orux has the ability to use digital elevation model (DEM) files to display the map and your route in 3D. My Garmins can display these on some maps as well, but is significantly slower than on my phone/tablet.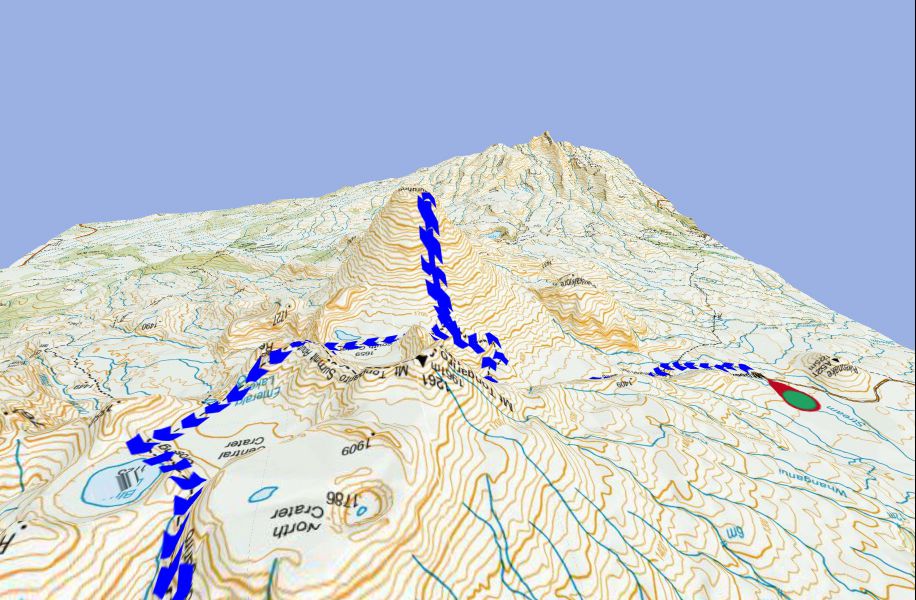 Tom - that's a great mapping site. Nice work!